Spawn of Zoltan - a Troika! background
A downloadable Troika! background
You are an adorable mutant wolf-rat.
You were bred by a mad werewolf prince in the darkness of a cramped prison for companionship and food.
You have WOLFLIKE JAWS, 2D6 RAT GROUPIES and a CHTHONIC ELDER GOD loves you very much.
You are a background for Troika!
Spawn of Zoltan escaped from our pamphlet dungeon 6 Bites for 6 Princes.

Spawn of Zoltan is an independent production of Role Over Play Dead and is not affiliated with the Melsonian Arts Council.
6 Bites for 6 Princes logo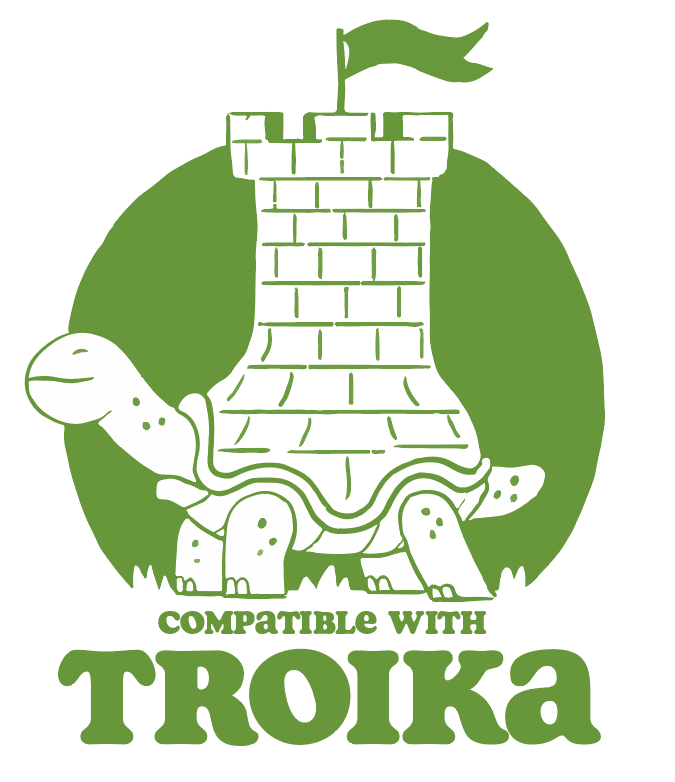 Compatible with Troika
---
Game Jam | Troika Backgrounds Jam!
Game Design | Kai Poh (@tunkaipoh)
Graphic Design, Layout & Rat Photography | Elisha Rusli (@elisharusli)
Website | www.roleoverplaydead.com
Social Media | Facebook | Twitter | Instagram | YouTube
Download
Click download now to get access to the following files:
spawn of zoltan.pdf
553 kB
Exclusive content
Support this Troika! background at or above a special price point to receive something exclusive.
6 Bites Bonus
If you're paying me a dollar or more for this background, you get to claim a copy of 6 Bites for 6 Princes, the pamphlet dungeon where Zoltan and his spawn dwell.