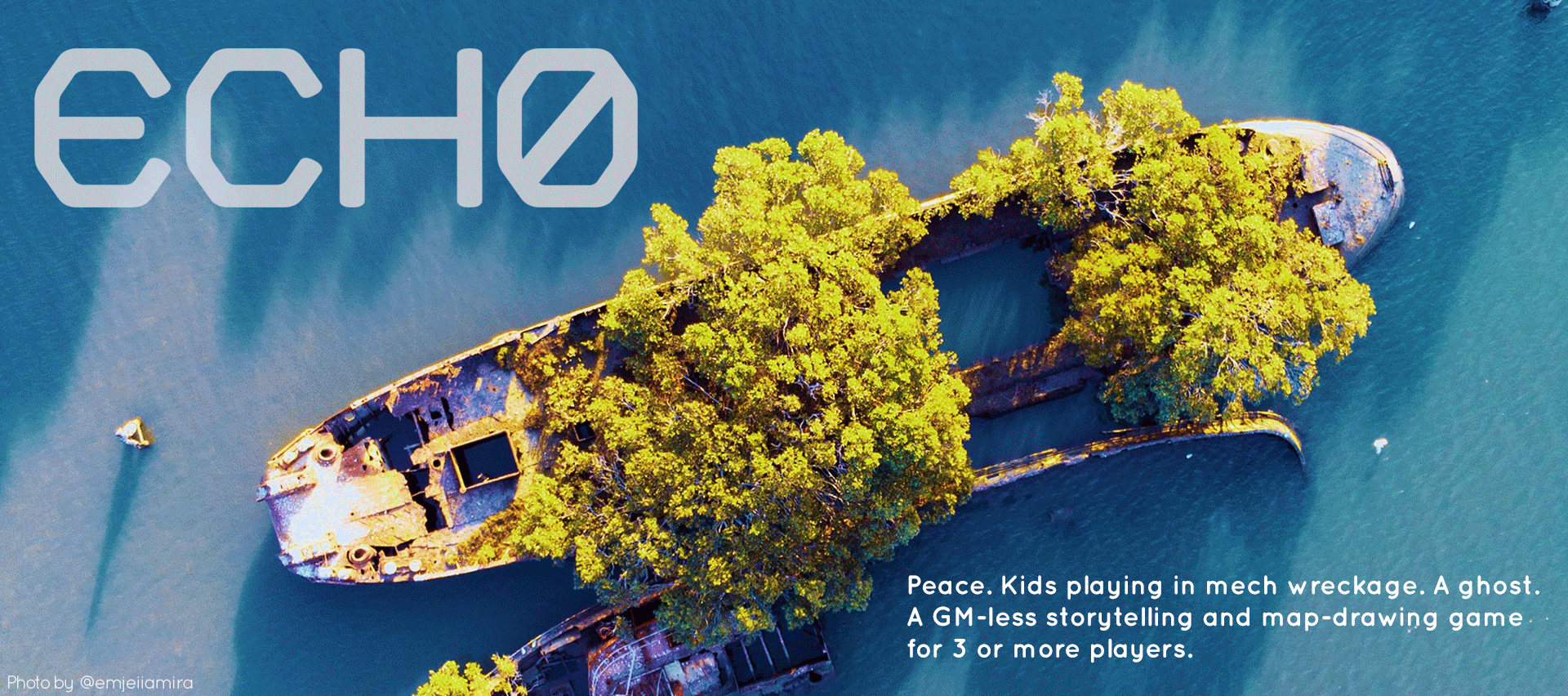 ECH0
We're very excited to announce the French translation of a bundle of two of our games, Ech0 and The Ech0 Consultation!
Please support this great translator, Khelren, who re-did all the layout (and did a fantastic job with The Ech0 Consultation's French version too). We even made an update to The Ech0 Consultation's Morphology table thanks to Khelren's feedback. Many thanks to Matthieu Bé for introducing Khelren to Ech0, and thanks also to all our French fans!
Another translation may be in the cards...more news soon.