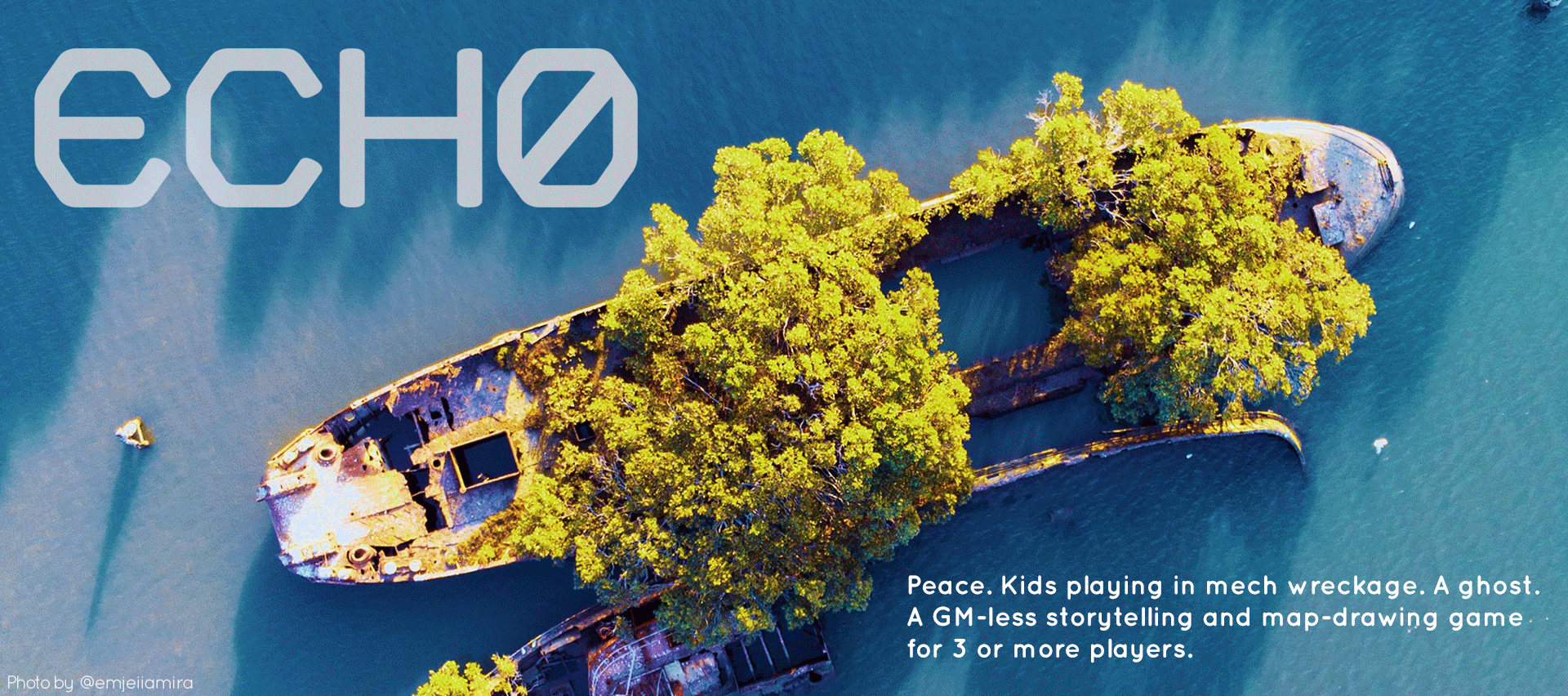 ECH0
Final V2 Update, and the future...
---
Ech0 has been updated to V2 with the following:
Copyright notice at the top of the first page
Slight rewording of 1) Pilot "Introduce yourself..." and 2) Children "Introduce yourselves..."
5) Journey now mentions that the oldest child decides who goes first, and the pilot decides when each scene ends. Adjusted Advanced Description 6 so it doesn't say "intact" so as not to conflict with Advanced Fate 1.
Thanks again to everyone for taking us over 100 purchases. In future I'll be uploading a text file with a fantasy hack of Ech0... which might be incorporated into another game down the line.
Once again, if you played and liked Ech0, please rate our game (click the little star at the bottom of the itch.io screen). If you have any feedback or ideas about how to improve the game, email us at roleoverplaydead@gmail.com.

Files
ECH0_Final_V2_Colour.pdf
2 MB
Mar 28, 2019
ECH0_Final_V2_BW.pdf
2 MB
Mar 28, 2019