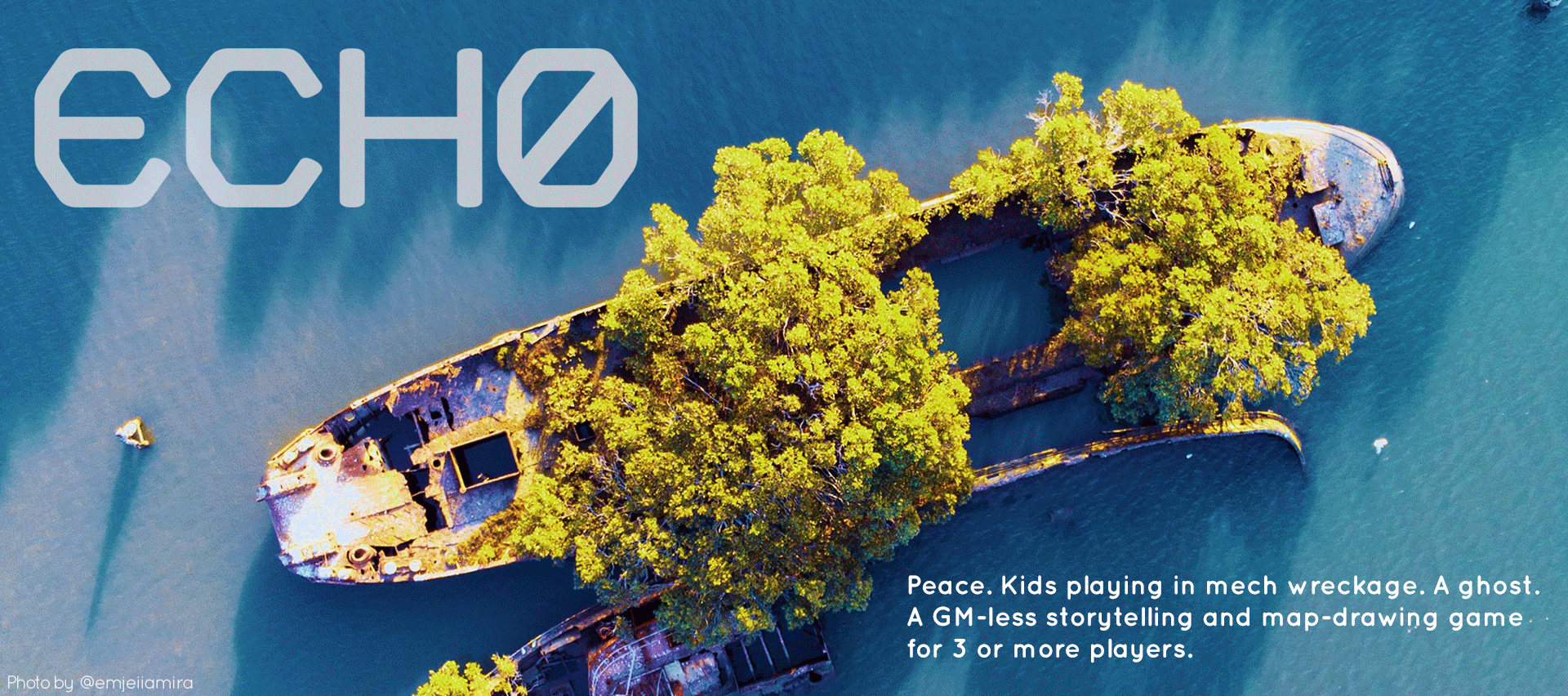 ECH0
2020 bundles and other business...
---
We've been part of two important bundles in the last couple of months. Ech0 was in the Bundle for Racial Justice and Equality which ran through the first two weeks of June. This is probably how most of our new followers on itch have found us!
A special hello to the people who supported the bundle and brought us past our first 20,000 downloads! Thank you for playing, reviewing and giving 5-star ratings to our game. Elisha and I are glad that you have helped the NAACP Legal Defense and Educational Fund and Community Bail Fund, and that you've found our game this way.
This month, we joined another bundle - not with Ech0, but with our new game Zoopolitan Skybridge Goons, a Tunnel Goons hack about freerunning and hubris. This game was created specifically to help our friend Jammi Nedjadi in the Health Care and Relief for Jammi bundle. Jammi started creating tabletop RPGs at the same time that we did, in the Emotional Mecha Jam of 2019, and our games Ech0 and Become One are siblings of a sort, because of this. Jammi is a treasure of a game designer and a great person; they also supported the #SwordDream design movement by co-hosting the DREAMJAM which inspired our creation of Pipedream, our long-form halfling detective RPG.
In short, please do check out the Health Care and Relief for Jammi bundle - it's 12 great indie games valued at USD75 for a minimum of USD15, and it's for a good cause. As I write, there are two days left on this bundle and it will go a long way to helping Jammi through their illness.
For those of you longtime Ech0 owners, you may remember that at one point we teased a fantasy hack of our game. That's coming eventually, but it's been delayed by many other matters. We'll have more news about Ech0-related games soon.
Thank you for reading, everyone.
Kai and Elisha